Time Talon
After decades of conflict
between humans and sentient technology,
a single ship was built with the power
to undo Earth's mistakes.
It was called...
TIME TALON
_______________________

Play with headphones/earbuds
for intended audio experience.
_______________________

How to Move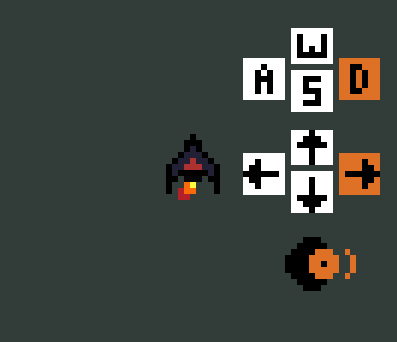 How to fire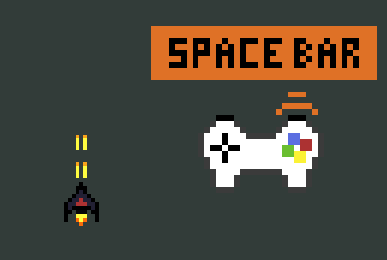 How to Time Drift
Note: Please remember time drift responsibly and within a timely manner after death
(Approximately a 1 second window)

_______________________

Known/Discovered bugs:

If you find yourself suddenly invincible after attempting to time drift in death this will cause you to be registered "dead" by the game despite being able to continue to beat the level in this state. Sadly, you will be a time ghost who cannot proceed to level 2 until you restart.
If you are using Firefox, this version may not load in browser. Please try downloading a Desktop build or attempt playing this export instead:
https://supersleeper.itch.io/firefox-time-talon
_______________________

The entirety of this game (all visuals, music, sfx, code, etc. * ) was created by SneepyPixels during the duration of the "a jam about time." (2021) hosted by Lone Rabbit. This entry fully embraces the optional jam theme of "escaping fate" and utilizes the properties of time reversal/slowing. ( * excluding fonts)
This game is a prototype and therefore only contains roughly 7 minutes of gameplay in a near perfect run (Two stages) . Maybe up to 30 minutes if you are achievement hunting. Possible add-ons post-jam (depending on interest) may or may not include:
Additional levels with greater enemy diversity
Additional weapons or ship power-ups (drift time, weapon dmg, etc.)
Better background art

Boss Run Mode
Stat Tracking

More challenges/achievements
Narrative development
_______________________
Additional developer comments:
Hello! This is my second "game" so I hope everyone enjoys this short prototype as I had as much fun making it as I did learning how to make it. I had originally spent the first week thinking about and planning a game about manipulating the stock market with time and... went in a completely different direction for the last 7 days; RIP Time Stockers. I would love to see a comment if you recognize what game I'm giving a slight homage to with this jam entry or any feedback. Thanks
Targeted skills:

More cohesive art design/theme
Audio Bus basics
Menu functionality basics
Node grouping + signaling
RNG scene instancing and timer modification
Responsiveness of game state with user input
Animation Player basics
A Full playthrough:
Stage 1 : Both blue Challenges completed at the same time to show it's possible :)
| | |
| --- | --- |
| Status | Released |
| Platforms | HTML5 |
| Author | SneepyPixels |
| Genre | Shooter |
| Made with | Aseprite, Godot, Audacity, FL Studio |
| Tags | Arcade, Boss battle, Retro, Sci-fi, Shoot 'Em Up, Short, Singleplayer, Synthwave, Time Travel, Twin Stick Shooter |
| Average session | A few minutes |
| Languages | English |
| Inputs | Keyboard, Xbox controller, Gamepad (any), Playstation controller |
| Accessibility | Subtitles |
Install instructions
Download and run the executable to play offline.